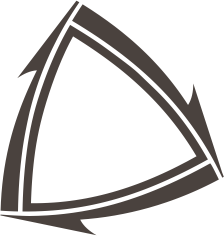 Pekiti-Tirsia Kali, a fight-oriented system founded in 1897 by the Tortal family is part of the populous FMA (Filipino Martial Arts) lineage, with typical Filippino characteristics.
Pekiti-Tirsia Kali martial art also has the features, tactics and style of those from FMA (Modern Arnis, Kombatan, Doce Pares, FCS Kali, Inosanto Kali, etc...) which creates a very efficient,
highly animated fighting system that rather exerts fastness, a so called "flow movement and technique, than physical power. The difference between Pekiti-Tirsia Kali and the other
FMA martial arts is in its approach and method of training.

The Pekiti-Tirsia is also a struggling system and technology developed with weapons of different blade types. It includes all the weapons within traditional category which are used on the basis of Triangle strategy as principle. The Triangle gives basis for the tactics of close combat, the leg work and the attack. The style of Grand Tuhon Gaje, Pekiti-Tirsia became the official fighting system for the army and police and turned into the science of close fighting in Philippine Islands. When a martial art is practised the training and practising also results in an attitude of the system. 50% of this picture comes from the system itself and the other 50% rises from the instruktor's personality.

We have the luck to have Uli Widle the leader of the European organization as our instruktor, but unfortunately he is 900 km distant away. We keep improving our skill and knowledge by his guiding. He delivers the spirituality, mentality and the inwardness of Pekiti-Tirsia Kali for us that can be summarized in the following ideas:

-We can consider ourselves winner of a struggle if we get off scot-free.
-Fighting is not always the only reasonable solution.
-There isn't fair-play in case somebody tries to kill us. "Anything" can be done against those who
make an attempt on somebody's life: no respect or honesty is considered.
-Everybody has right to live happily and stay healthy with their families. If somebody violate our
human rights that means abjuration of theirs as well..
-There are three sorts of solutions for each situation: fighting, discussion and escape.
-The lots of work invested in trainings, will be refunded during the struggle.